Subscribe and receive it for free
Five short stories of purple clay teapot- Cup on pot
A disappointed young man traveled all the way to Famen Temple and said to the abbot Shiyuan: "I have all my heart and soul to learn Danqing, but so far I have not found a teacher that satisfies me. Many people have false reputations, and some painting skills are not as good as that. I."

Shi Yuan listened and said with a faint smile: "Although the old monk does not understand Danqing, he also likes to collect some famous masterpieces. Since the donor's painting skills are not inferior to those famous artists, please ask the donor to leave a calligraphy for the old monk."

The young man asked: "What to paint?" Shi Yuan said: "The old monk's biggest hobby is to drink tea, especially the smooth and simple tea sets. Can the donor draw me a cup and teapot?" Young man After listening, he said, "It's not easy." So he spread out the rice paper, and in a few strokes, he drew a slanted purple clay pot and an elegant teacup. The spout of the kettle was slowly spitting out a pulse of tea into the cup. The young man asked: "Are you satisfied with this painting?"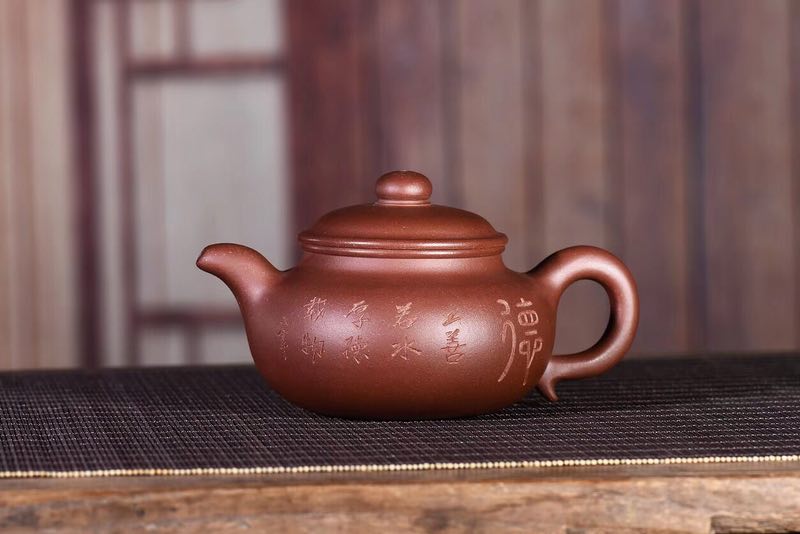 Shi Yuan smiled slightly, shook his head, and said, "You painted well, but you misplaced the teapot and teacup. It should be the teacup on the top and the teapot on the bottom." The young man listened and said with a smile: "Master Why are you so confused? How can a teacup pour water into a teapot?"

Shi Yuan listened and said, "So you know this! You long to inject the fragrant tea of ​​those masters of Danqing into your cup, but you always put your cup higher than those teapots, how about fragrant tea? Can you pour it into your cup? Jiangu lowers himself to get the flow of water; only by lowering himself can one absorb the wisdom and experience of others."

The young man's eyes lit up.